With 15 in-house digital printing machines, we can now print on all materials, including the most alternative and eco-friendly options.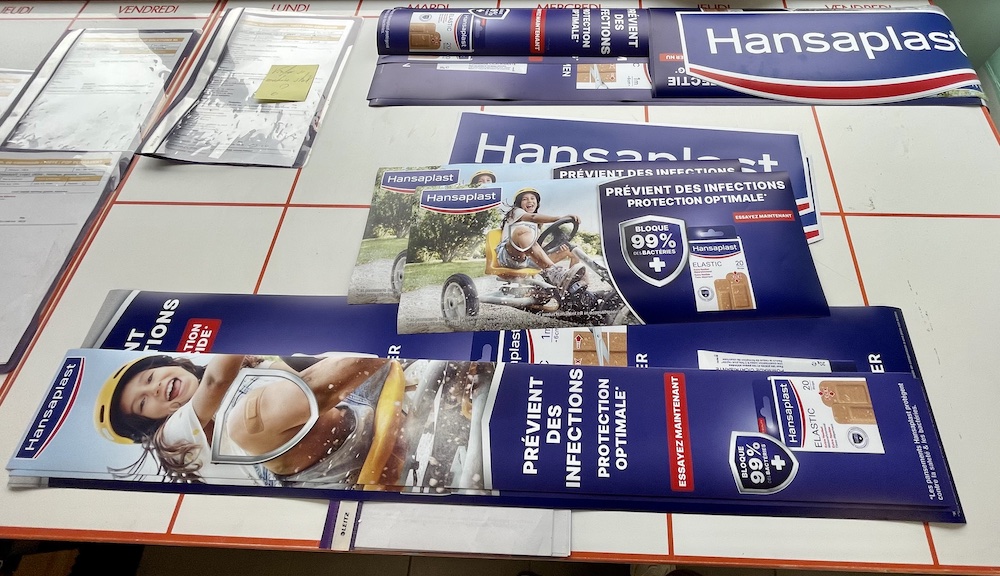 Digital printing techniques have opened the door to a wider range of POS advertising solutions in terms of POS fittings, decoration or surface covering. And that's not all.
Over 100 different print materials
Digital printing has many advantages:
Rapid implementation
Unlimited choice of colours
Near-photographic quality
High degree of customisation
Less waste (chemicals, cardboard, etc.)
Wider choice of possible materials
Option to produce single copies
Highly competitive lead times
To name just a few!
"Digital printing is fast," explains Vincent Lefèvre, who heads up the five-strong Digital Printing team of the group. "And it makes it possible to print on new, more eco-friendly materials." This dovetails with Thinkerbell's desire to promote environmentally friendly POS advertising.
The fact remains that these sustainable materials are still fragile and more expensive. "But that doesn't stop us offering our customers PVC-free vinyl, recycled forex or bioplastics. Customers are increasingly open to these materials." What's more, we can print digitally on over 100 rigid or flexible materials, including wood, metal, plastic, plexiglass, forex, glass, fabric, textile, wallpaper and flags.
More than just POS solutions
Although our Digital Printing team creates prints for POS advertising products such as displays and furniture, it can do even more, including window stickers, vehicle lettering, magnetic foils, tarpaulins, shop window decorations, and so on.
Our aim is always the same: to offer you a unique POS partner that limits the number of people involved, cuts costs and reduces the risk of delays.