Belgium's National Lottery is set to rebrand 7,500 points of sale by the end of 2024. The aim is to consolidate the rollout of its new corporate branding while retaining the distinctive look of its individual games. Thinkerbell has guided the company through the transformation process.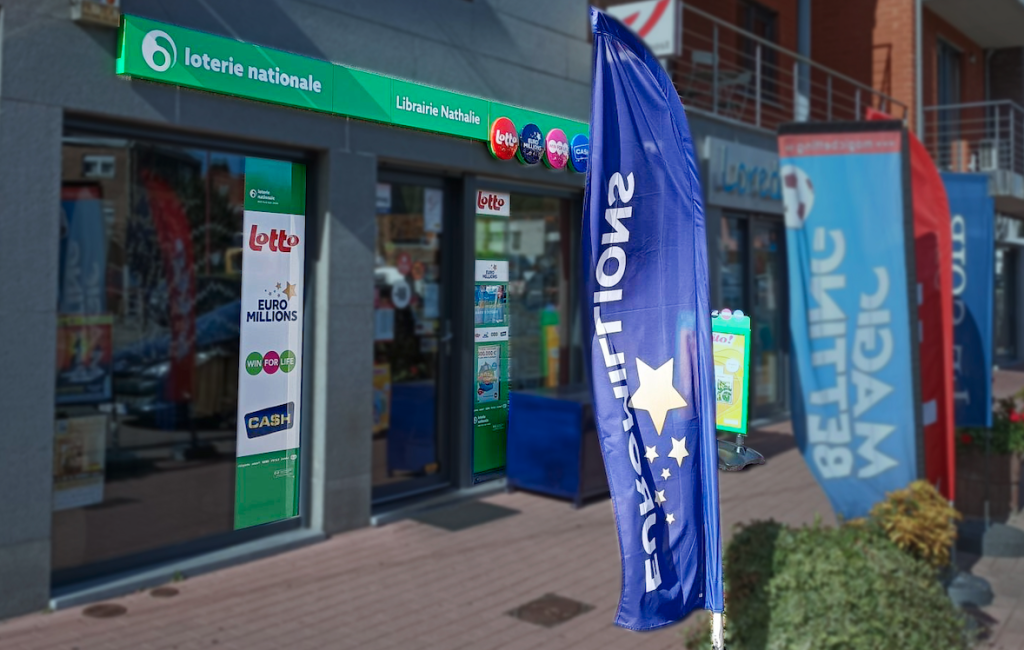 A few weeks ago, the Belgian National Lottery embarked on a major overhaul of its permanent point-of-sale material (PPOSM). "Our distribution network is changing and it was important to create consistent visibility for our brand," explains Michel Tinck, PPOSM Manager at the National Lottery.
Green thread' for a trusted brand
"You could say that this is a rebranding of the entire sales network, which currently comprises around 7,500 points of sale," adds Shopper Trade Marketing Manager Sophie Mouton. "The transition will take place over three consecutive years, with a view to rolling out the new visual identity to just under 2,500 points of sale this year. The remaining 5,000 will be converted between 2023 and autumn 2024 at the latest."
So what does the new POS advertising look like?
Indoor POS solutions
Thinkerbell has designed no fewer than 15 types of POS displays and materials for the National Lottery, both indoor and outdoor (excluding neon signs). They include wall and counter displays, totems, façade panels, window dressing, and modular units.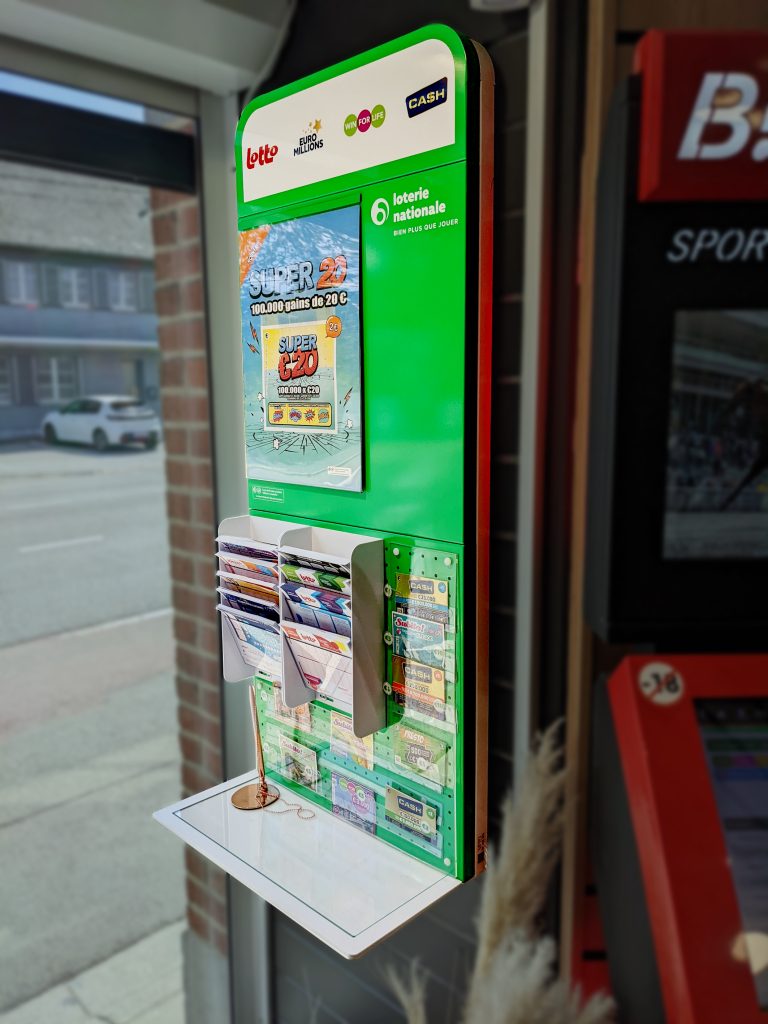 It has been three years since the National Lottery commissioned Thinkerbell to design and produce its advertising equipment for all the places where (as its slogan puts it) "players, winners, and good causes meet", including bookshops, service stations, supermarkets, and night shops.
"We're very proud to have won the National Lottery tender," says Thinkerbell's Sales Director Pieter van de Kamp. "Since then, we've been focusing all our expertise on creating permanent displays in various materials that will give a boost to its promotional and in-store campaign spaces."
Thinkerbell, the difference maker
For Thinkerbell, this major rebranding was not without its challenges. Both partners agree that the main difficulty was "coming up with a concept and developing a range of tools that can be used in a wide variety of settings while ensuring recognition and uniformity of identification".
In this regard, one of Thinkerbell's clear advantages was that it could guarantee the National Lottery a single contact person to oversee the whole project. "Their flexibility and responsiveness are also greatly appreciated," says the National Lottery's Michel Tinck.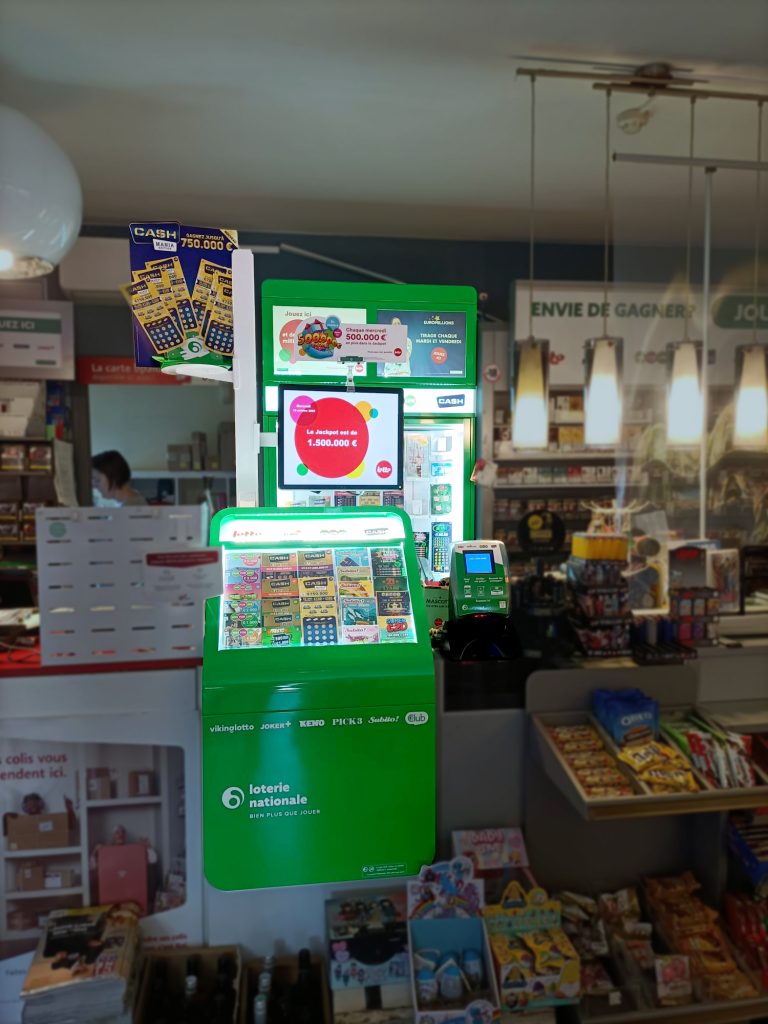 "The current situation, with material shortages and rising prices, has made things a bit more complicated," admits Pieter van de Kamp. "We tried to salvage as much material as possible and, despite the challenges, we managed to meet the delivery deadlines agreed with the client and come in on budget."
Thinkerbell's 'one-stop shop' approach certainly played a key role here. "Designing and manufacturing all our products in a single place means that we have constant and improved oversight of the whole process," explains the company's Sales Director. "That gives the client real peace of mind."
Are you also looking to overhaul your POS branding? If so, get in touch! Whether it's cardboard displays, permanent displays, or even units with a low-energy cooling system for your perishable products, Thinkerbell has the solution for you!