Early June 2021 saw soda fans treated to the launch of six new drink mixes by SodaStream and PepsiCo. Thinkerbell's POS materials were used in a number of stores to promote the new range, with very positive results.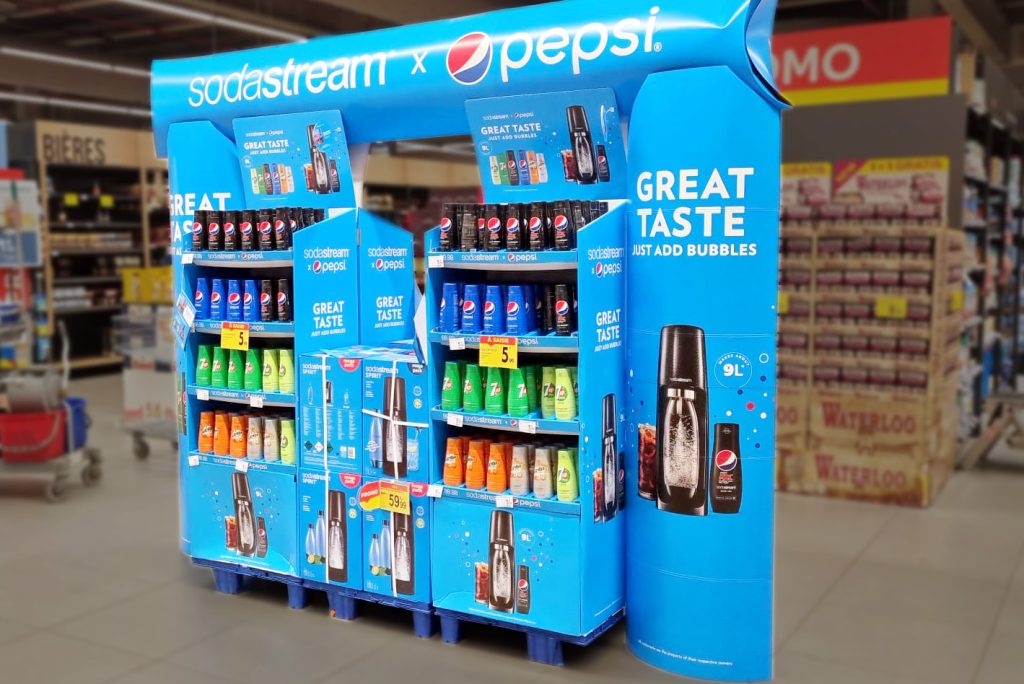 Teaming up for the first time with its parent company, the soft drinks giant PepsiCo, SodaStream created six drink mixes allowing soda fans to make their favourite cola or lemonade at home. This news deserved to be promoted with an in-store POS campaign worthy of the name. Thinkerbell and SodaStream forged a sparkling partnership to create 2,800 displays and other promotional materials.
Theatralisation and the wow factor
Among the various displays used to showcase the new range of mixes, Thinkerbell designed a unit measuring 2.4 metres wide and 2.5 metres high in the SodaStream colour: cyan. This theatralisation element was installed in several Carrefour and Delhaize supermarkets in Belgium and Albert Heijn supermarkets in the Netherlands, as well as in the stores of SodaStream's commercial partners MediaMarkt and Hubo. The displays are in store until late July 2021.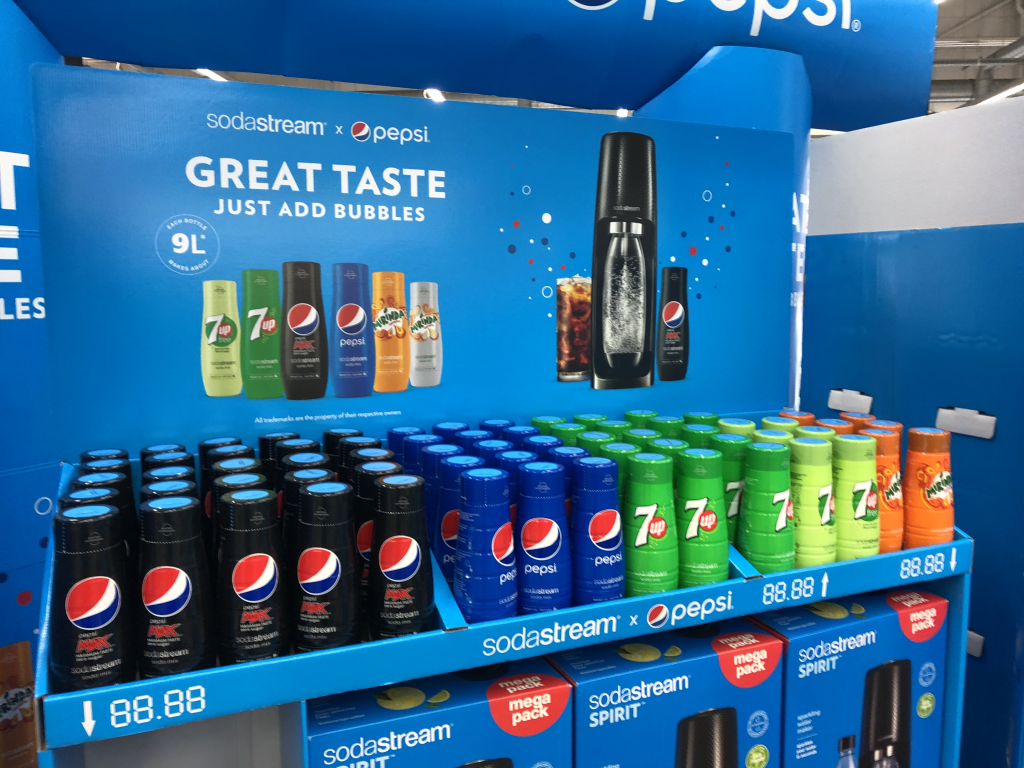 A successful campaign
Kristof Maes, Brand & Trade Marketing Manager Belux at SodaStream, can already tell that the work has paid off: "We called this campaign 'Big, Bold & Cyan' and it clearly worked: it's had a huge impact! Sales figures are excellent and we're obviously very pleased about that."
The campaign didn't just boost sales of the mixes. Thinkerbell's smart, holistic approach highlighting the whole concept meant that SodaStream also saw a net increase in sales of its machines and gas refills.
This result was all down to the creation of quarter-pallet displays, full-pallet displays, theatralisation displays, totems, arches, shelf banners, wobblers, posters and forex topcards, all of which were produced sustainably with minimal environmental impact. We also supplied our materials to 14 retailers across three logistics chains.
Are you also looking for a partner who can take care of all aspects of your future POS campaigns, without you having to worry about a thing?