Bring your product to life with the patented StackaWraps technology! This visually revolutionary solution converts your 2D images into a real cardboard replica of your products.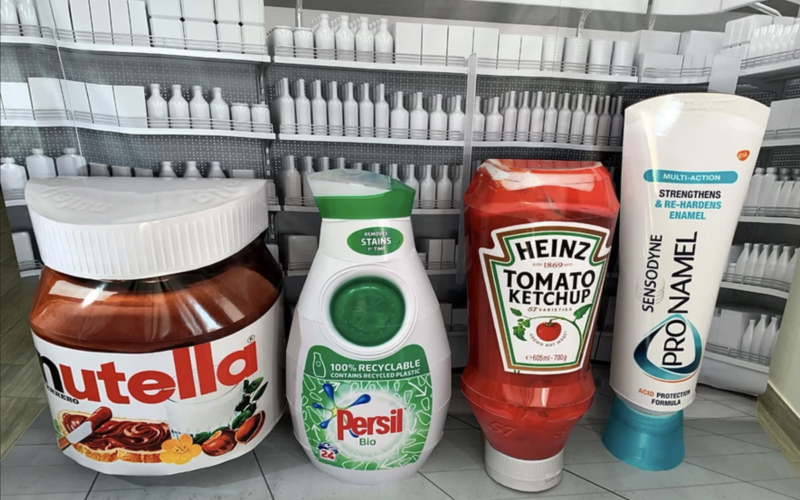 These innovative, exceptionally realistic 3D displays will ensure that all eyes are on your brand, whether in stores, at events or tourist sites, and so on.
How does it work?
Send us your 2D hi-res images, or your products for photographing.Our studio team convert your products into 3D, capturing every last detail without stretch or distortion.The prototype is tested and shared with you for your final approval.Once approved, we start production.The finished product can be shipped flat packed directly to your end users, with the added option of an installation service.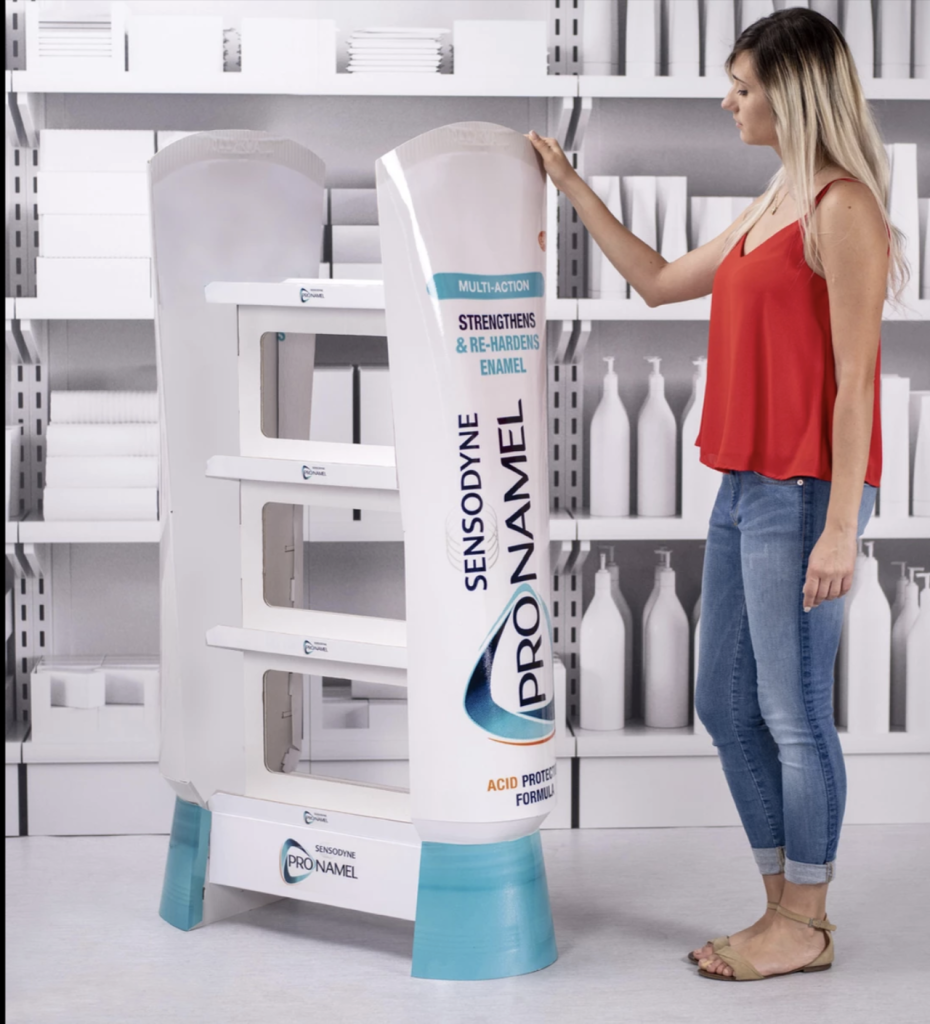 The benefits of 3D StackaWraps
Revolutionary 3D innovations at a fraction of the costs of traditional mouldings.
High-impact visual results through realistic 3D, providing for maximum profitability.
Sustainable and recyclable solutions with a small environmental footprint as the displays are made of cardboard and delivered flat packed.
Fast turnaround times and high-quality bespoke designs from our teams.
Global connections with leading brands, agencies and manufacturers.

We are the exclusive distributor of StackaWraps in Belgium and a licensed partner in France, the Netherlands and Germany. Rockstar, PepsiCo's new energy drink, was able to take advantage of the preview for its launch.
Seduced by the 3D cardboard display?