Thinkerbell kicks off Euro 2021 with Jupiler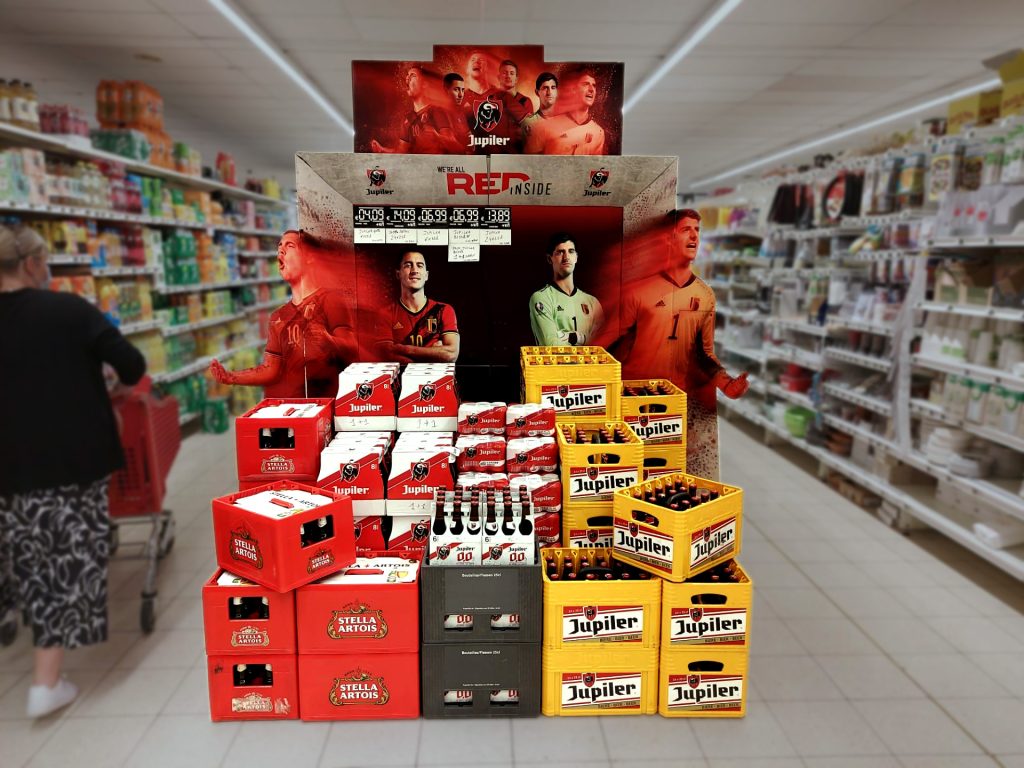 Kevin De Bruyne, Eden Hazard and their teammates will soon be stepping onto a different type of pitch, appearing in supermarkets and petrol stations as the stars of impressive displays created by Thinkerbell for AB InBev.
Euro 2021 is almost here! While we wait for the first starting whistle, life-size cardboard versions of the Belgian national team will appear at retailers to invite their fans to get ready for future evenings spent watching the tournament!
As part of the Red Inside campaign launched by AB InBev, brewer of fans' beloved Jupiler beer, Belgian cardboard display specialist Thinkerbell has created a display that totally has the wow factor.
Bringing the stadium to the shops! 
In the coming weeks, some 2,479 stadium replicas will be placed in hypermarkets and supermarkets as well as petrol stations. The effect is stunning, comprising terraces as well as players emerging from the tunnel.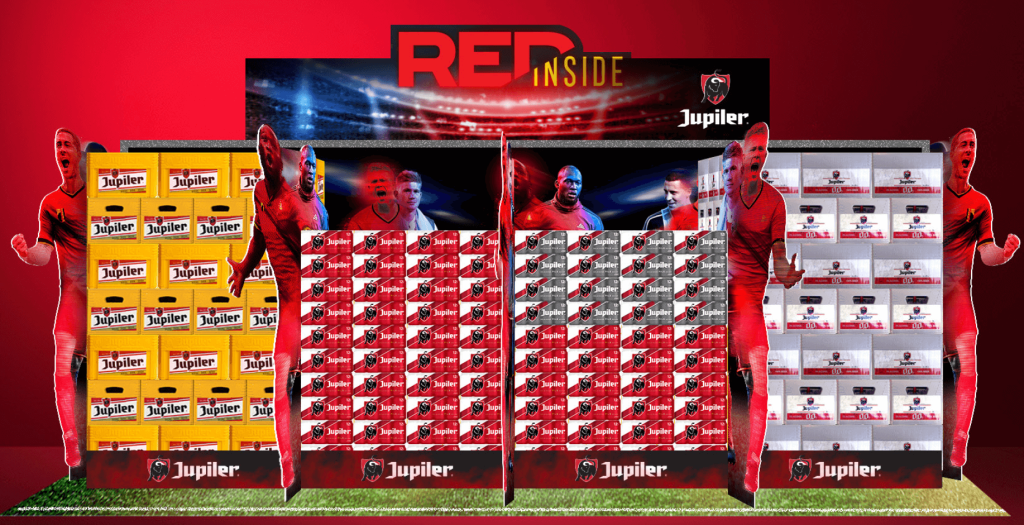 Made entirely of cardboard, decorated with stickers and measuring 2.5 meters high, these displays are very flexible and entirely modular, and so are easy to modify depending on the 'playing surface' available in each store. They can accommodate up to four pallets depending on the chosen width of the display (170 cm, 290 cm, 410 cm or 530 cm).
A smaller on-the-go display has also been created for petrol stations. These narrower floor stands have a simpler design and make it possible to easily stack packs of beer on top of each other.
A black-yellow-red partnership
By teaming up with Thinkerbell for its marketing campaign, AB InBev has chosen a local service provider that, just like Jupiler, is Made in Belgium. This black-yellow-red partnership dovetails with both partners' desire to promote environmentally friendly POS materials.
Thinkerbell designs and manufactures innovative and original displays of all shapes, sizes and materials. Fancy scoring a winning goal and making a statement when it comes to your future retailtainment?