Creating an atmosphere and appealing to the senses.
Not only does theatralisation allow you to carry out large-scale promotional actions, but it also ensures the presence of your brand in a striking, even original, way at the point of sale. And it is also an opportunity to recreate the atmosphere of a small local shop in a supermarket.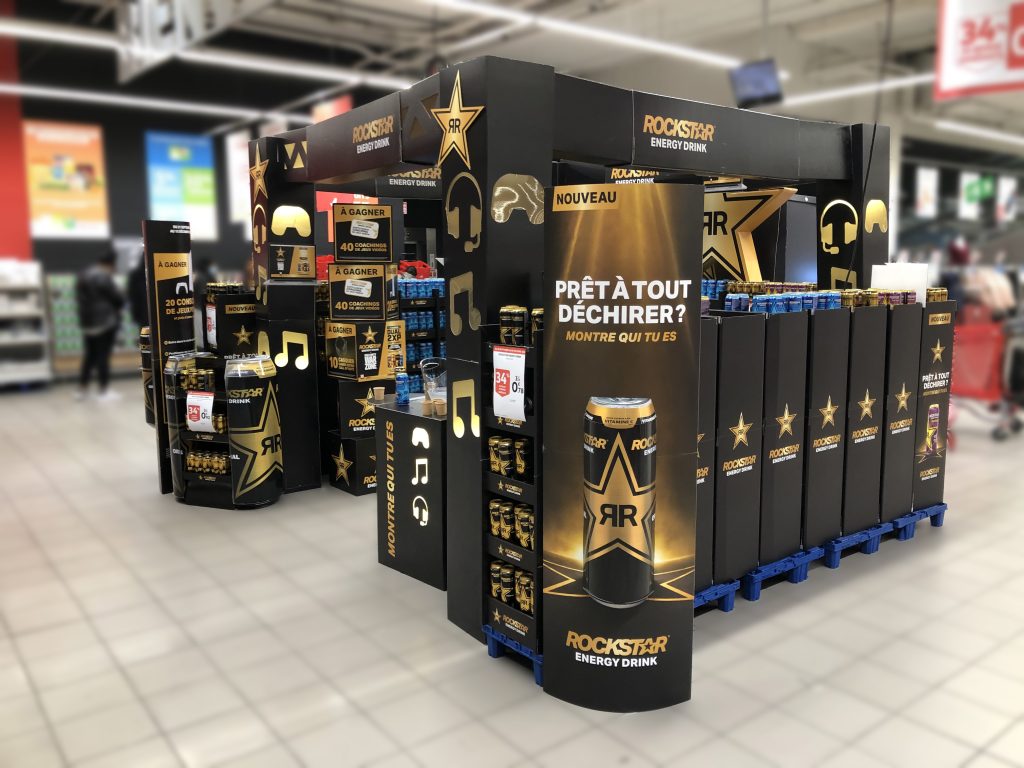 POS advertising is also a multi-sensory medium that sets the scene for your brand or commercial space.
Huge visuals
Choice of materials
Hyper-realistic 3D effects
LED lighting
You can even incorporate sounds into your POS displays for complete theatralisation. We can also install flat screens at your point of sale.
From the creative idea to the in-store installation, we take care of everything from A to Z.