Engaged designs and develops custom digital activations. For the launch of the new LEGO Friends line at DreamLand, the agency devised a competition featuring both a digital experience and a physical installation at the point of sale – and Thinkerbell was delighted to handle the physical part.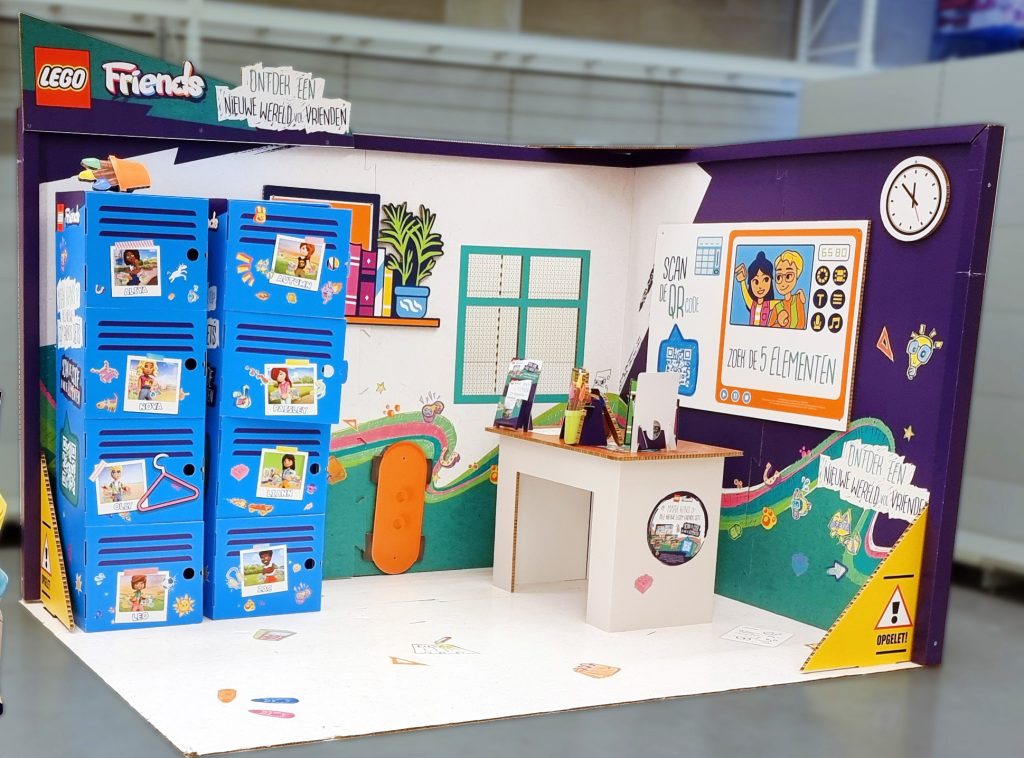 To showcase the launch of 19 new LEGO Friends sets, Engaged devised a competition where shoppers had to find a number of LEGO figures in a pop-up classroom and scan them with their smartphone. The agency called on Thinkerbell to physically deploy the competition concept in DreamLand stores in Belgium. Thinkerbell handled the development, production and installation of 48 life-sized LEGO Friends-themed POS installations – including all the associated communication media.
"We leveraged our in-house production and extensive experience with theatralisation to quickly and flexibly translate Engaged's digital concept into a physical setup," says Lieve Nolmans, Project Manager at Thinkerbell. "This included all the display elements needed to build the classroom as well as the brochures and even the friendship books that shoppers won if they were able to scan all the figures."
Thanks to seamless cooperation between Thinkerbell and merchandising partner Profield, Engaged enjoyed smooth service and a quick installation, all via a single contact person.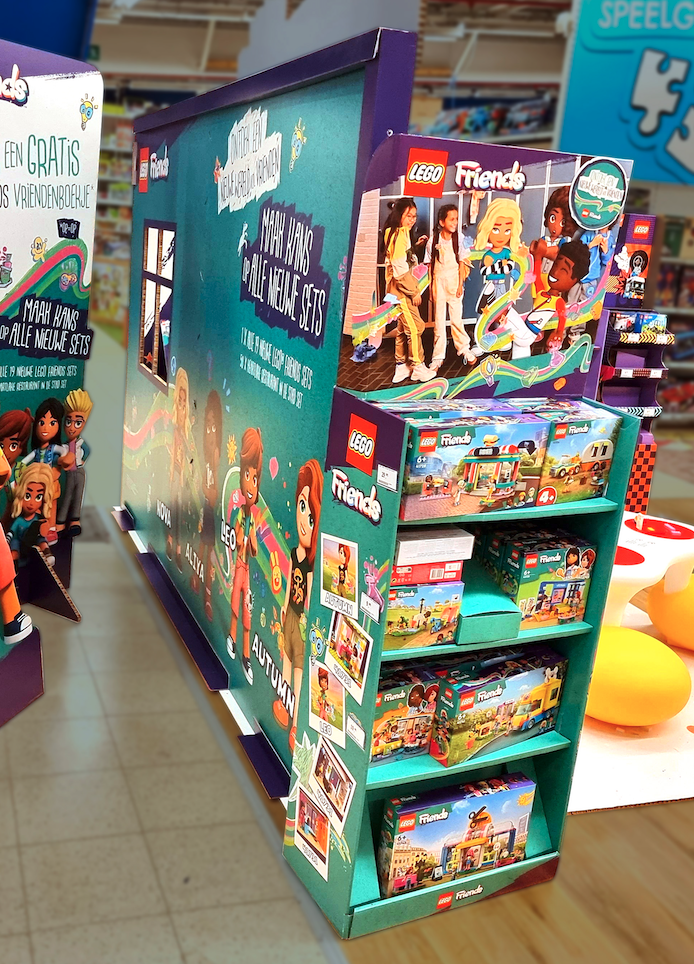 Cynthia Van Wiele, Project Manager at Engaged, is also satisfied. "When digital and print come together, it can sometimes be a challenge to coordinate everything perfectly. That's why we were looking for a full-service partner who understood what a project of this scale entailed and who could effortlessly meet all those requirements. Based on the project portfolio, we chose Thinkerbell, and the result is impressive!"
In-store installation
Thinkerbell installed a total of 48 theatralisation in DreamLand stores across Belgium in just one week, including 150 brochure holders, 29.000 brochures, 1.000 wobblers and 33.250 friendship books that seamlessly extended Engaged's digital concept.
Thinkerbell & Engaged have brought the new LEGO Friends universe to life DreamLand with their interactive theatricalisation. Curious? Read all about it here